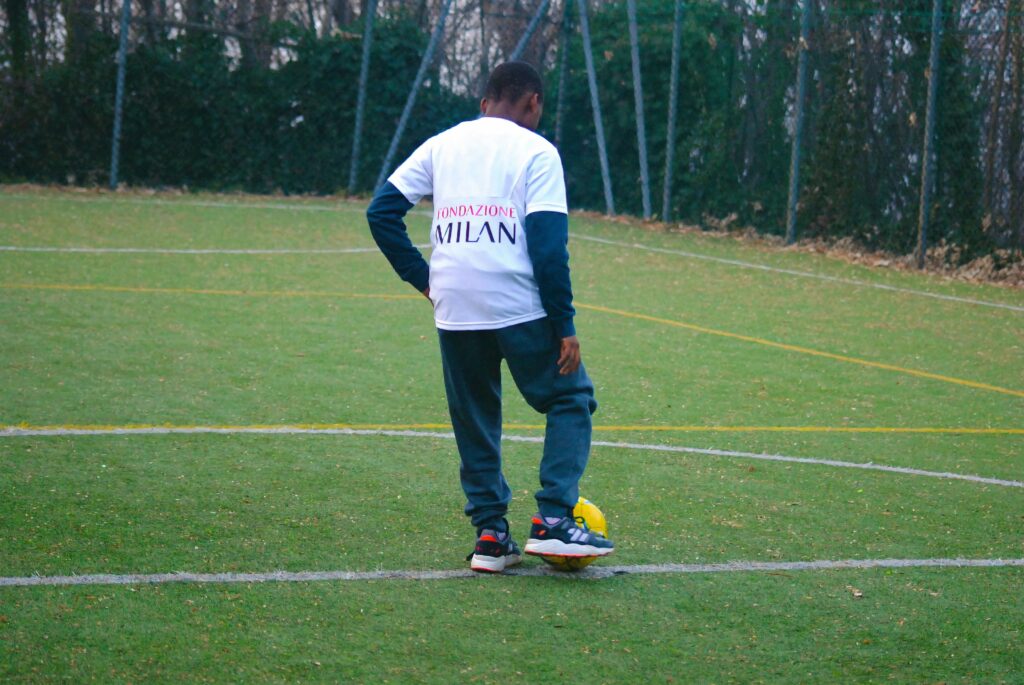 Fondazione Milan will support the educational and sports path of 30 children and young people from the Cometa Sports Association.
With the project "Fare Rete!", which is committed to accompanying children and young people to discover their excellence through sport.
The project is aimed at preventing educational poverty of minors through an educational-sport pathway built by the Associazione Sportiva Cometa according to the specific needs and talents of each one, to ensure that everyone has the opportunity to grow and become their best. The pathway aims, among other things, to improve each child's psycho-physical wellbeing, self-esteem, ability to solve problems, work towards objectives and relate to peers and adults. In addition to this, the project intends to enhance the value of sporting activity as an effective vehicle for values and lessons for life such as teamwork, respect, responsibility and cooperation.
Fondazione Milan and Cometa will work to "not leave children even more alone" in this moment of restrictions and closures that risks exacerbating the feeling of isolation even more.
This is why, thanks to web-education paths, each child and young person will follow an educational-sports path from home with the support of tutors and coaches who will help them to keep their motivation, closeness and relationship levels high beyond the physical distance!
We share the values of sport with young people to help them face life in a positive way. Let's play the game of life with them, as protagonists of change.
"The collaboration with the Cometa Sports Association stems from the desire to see the realisation of a project that focuses on sport as an educational tool, said Rocco Giorgianni, Secretary General of Fondazione Milan. We are very pleased to be able to support this initiative at a very particular and complicated time, especially for young people. In all circumstances, sport is a privileged tool for discovering and cultivating one's talent, whatever it may be".