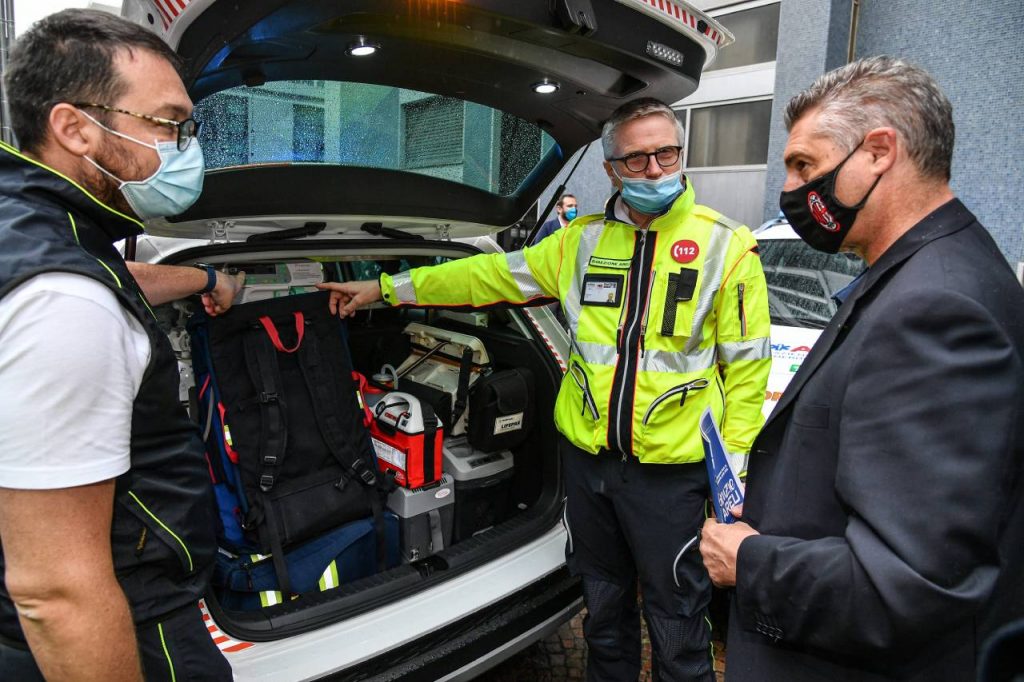 Milan, June 11th 2020 – With the restart of ordinary activities in Lombardy and Italy, a delegation from Fondazione Milan had the opportunity to visit the AREU headquarters in Milan.
AREU is the Regional Emergency Agency which has been supported in various ways by AC Milan: a donation from the company, the donation of a day of salary for managers and players, and through a fundraiser launched by Fondazione Milan to involve fans and fans on the Covid-19 emergency in Lombardy, with a final result of over € 500,000 in donations, from around 1,300 donors.
AREU general manager Alberto Zoli, who accompanied the Rossoneri delegation during the visit, did the honours: it was an opportunity to see medical cars, aspirators and portable ultrasounds, special rescue backpacks, which were purchased and used during the Covid-19 emergency, thanks to the donations received.
"It is an honour to be here and to be able to see how our contribution has been decisive for the containment of the virus, supporting AREU" says Daniele Massaro, brand ambassador of AC Milan and the Milan Foundation.
This is echoed by Rocco Giorgianni, general secretary of Fondazione Milan: "we are happy to have supported the health emergency with the purchase of instruments and tools that have had an immediate effect for the population and will also be effective in the future given the commitment of AREU in all emergencies in Lombardy. I would like to thank all our supporters who have contributed with a donation and who continue to support us in this moment of need. "