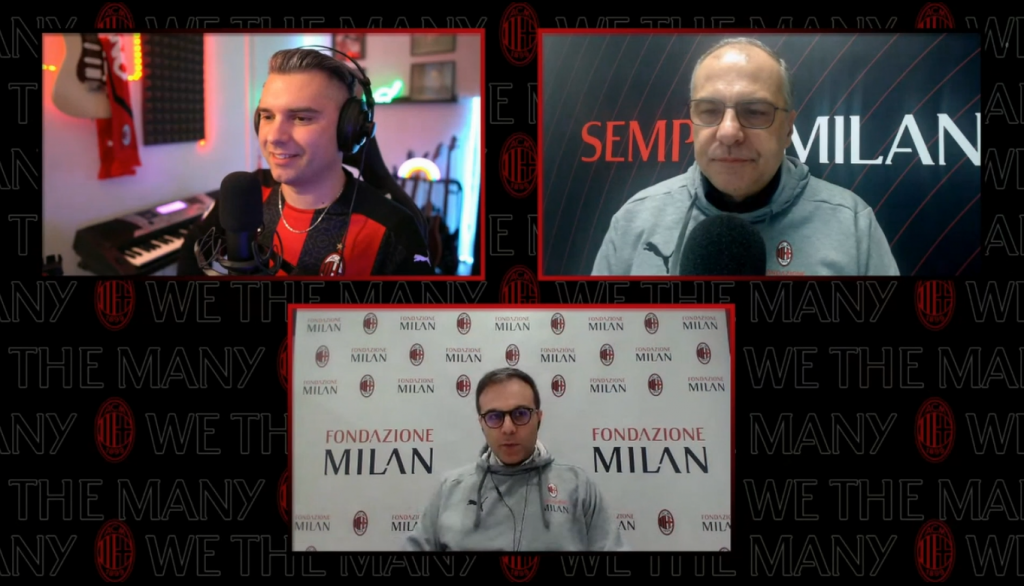 Yesterday, Fondazione Milan was a guest on AC Milan's Twitch channel (twitch.tv/acmilan) to present the latest updates on its activities, illustrated by Rocco Giorgianni, Secretary General of Fondazione Milan.
In anticipation of the derby on Sunday 21st February, AC Milan, with the intention of virtually filling the San Siro, is "fielding" a new initiative called "Derby Together" which calls on the many Rossoneri supporters to come together. The initiative aims to support Fondazione Milan in social projects, such as "Assist", a project linked to the city of Milan, which is committed through neighbourhood food hubs to distribute surplus food before it becomes "waste", donating it to the most fragile and affected by the social and economic impact in these difficult months. To date, thanks to the involvement of many fans, both Italian and foreign, more than 20 thousand tickets have been sold.
In addition, by purchasing customised Virtual Tickets for the match, fans will have the chance to win, thanks to a draw, lots of prizes and experiences tinged with Rossoneri colours. In short, a great combination to support the Milan Foundation's cause, which uses sport to support the most vulnerable.
Rocco Giorgianni, Fondazione Milan's General Secretary, said during the live broadcast on Twitch: "The Derby Together initiative is a great opportunity to show the team their closeness and support ahead of the Derby, but above all, it is a concrete gesture of support for the community and the most fragile sectors of the population affected by the pandemic. The proceeds from Derby Together will go to support the Assist project, in particular the development of a neighbourhood Hub against food waste, so as to offer support to families in economic difficulty".