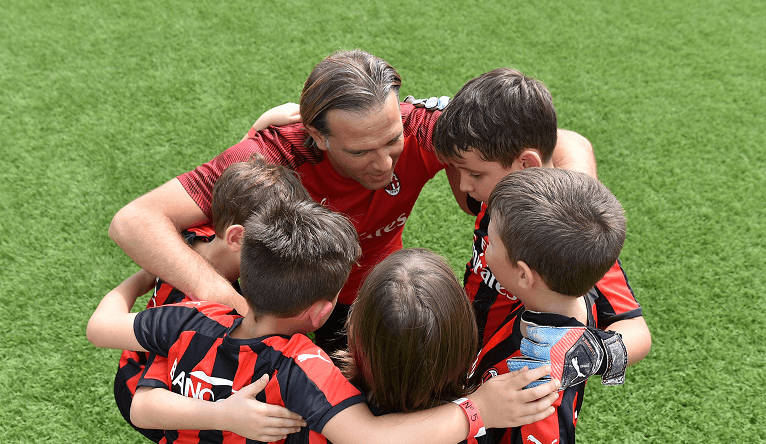 Fondazione Milan is committed to the youths by creating the Christmas Special Camp
For the first time ever, Fondazione Milan is organizing a Christmas Special Camp in conjunction with the Christmas holidays. This is a particularly special and significant period especially for children, reserved for thirty kids temporarily removed from their families of origin and accommodated in some residential communities of Milan.
The objective of Fondazione Milan's Special Soccer Camp is to transmit joy and fun to kids and teenagers who are going through a difficult time, those who find themselves in difficult situations or do not have access to sports activities for economic or social reasons. The work and commitment of Fondazione Milan is based on the idea that sport is a fundamental tool for growth, which favours the discovery of one's abilities and the enhancement of one's talent.
During the four-day camp, the children will participate mainly in recreational sports activities, playing soccer, volleyball, or taking part in a laboratory and recreational activities.
Five training sessions are scheduled including a visit to Casa Milan and other surprises which will be revealed during the final award ceremony.
Throughout the camp adventure, participants will be assisted by AC Milan trainers/coaches and Fondazione Milan who will make the experience truly unique thanks to their experience and professionalism.