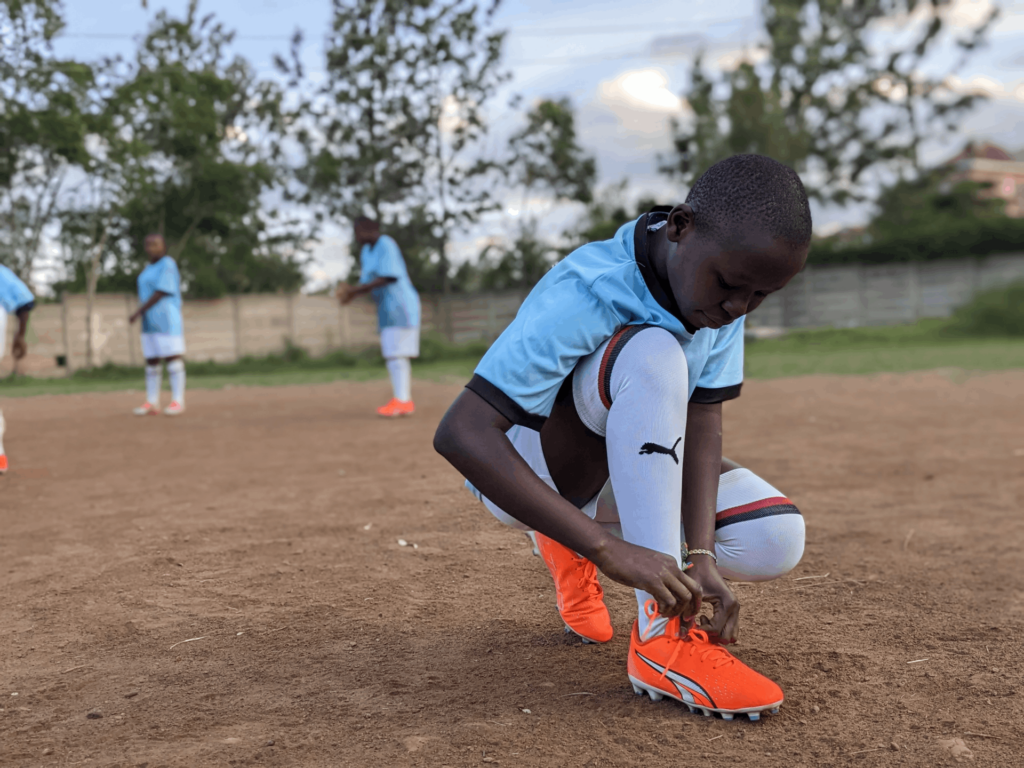 For these girls, football is much more than just a game: it's a way to express their uniqueness and inner strength.
The month of June was very significant for the girls of the Sport for Change program in Nairobi. From an idea by Fondazione Milan, together with the girls of AC Milan Women's Team and with the support of PUMA, a special gift arrived for the young female footballers.
Thanks to this collaboration, several high-quality football shoes, socks, shin guards, shorts, and jerseys were donated. Training vests and essential balls were not missing to enhance their practice sessions. 
We are incredibly grateful to the AC Milan girls because with their collection, they not only allowed our girls to take the field as true champions but also transmitted their passion for this sport. It was a gesture full of meaning, capable of moving the girls in the program. In fact, they immediately wanted to put on the new gear and try it out on the field. 
"Look how beautiful they are!" exclaims Esther, snatching the shoes from her coach's hands, her eyes sparkling with enthusiasm. "With these shoes, playing is so much easier! I feel like a real professional footballer!" adds Wanga emotionally, running back and forth on the field, feeling invincible thanks to those new shoes that have captured her heart. 
For these extraordinary girls, football is much more than just a game; it's a wonderful way to express their uniqueness and inner strength. Their lives are often marked by complicated stories, characterized by violence, abuse, and male dominance. Thanks to the collaboration between Fondazione Milan and Alice for Childre, they have the opportunity to be themselves, to play passionately in a game that sets them free and gives wings to their dreams. And with these wonderful shoes on their feet, it almost seems like they can take flight towards a bright future full of possibilities.