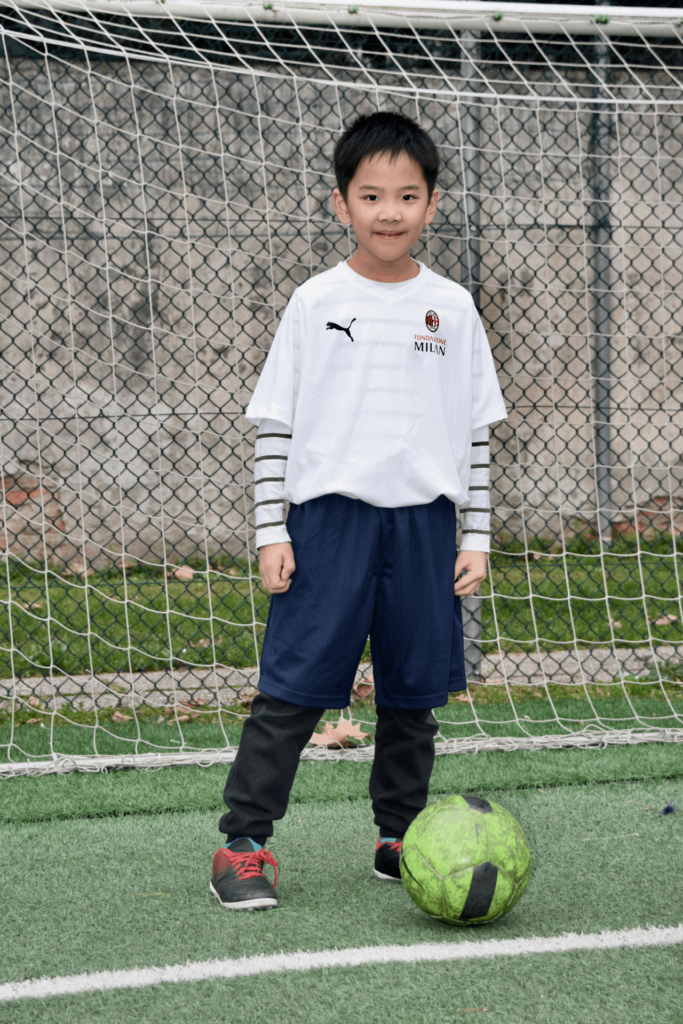 Bruno manages to express his talent through sports
Bruno is a lively 11-year-old boy who has just completed the first year of middle school. His vitality comes to life on the soccer field during activities within the YouSport project, supported by the Fondazione Milan through the Sport for Change program. In this engaging journey, Bruno takes on the role of goalkeeper within his team, consistently displaying readiness and determination to defend his goal. 
His dedication to soccer is evident in his constant efforts to improve his goalkeeping skills, as well as in his desire to cultivate new friendships. Through this experience, he has found a way to overcome his shyness, forming authentic and lasting bonds with his teammates, especially with Nathan, who has become his "best friend." 
While moments of shooting on goal constitute the pinnacle of Bruno's training, he is equally pleased to participate in ball control exercises and one-on-one challenges. 
"The project leaders tell us that Bruno seems to have been born to be a goalkeeper," they share. "He loves the feeling of deflecting his teammates' shots and feels comfortable in this position." 
He welcomed the opportunity to participate in the Fondazione Milan's program with joy, cherishing the memory of the day when some Foundation representatives visited the team. 
Thanks to Sport for Change, Bruno has had the invaluable chance to showcase his talent in a sport that fully accentuates his qualities. Join us in supporting this program and help numerous young individuals discover and develop their potential.