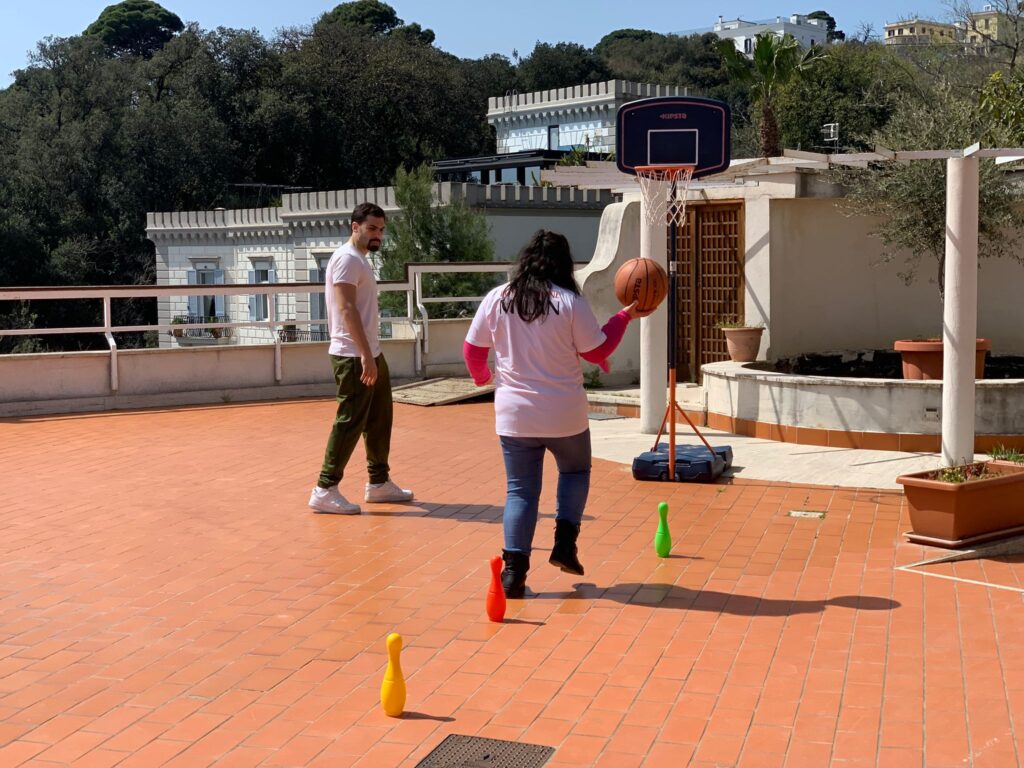 Angela is a 22-year-old girl suffering from cognitive retardation with psychomotor difficulties. She has been attending the Fondazione Milan's Sport for All programme at Casa Glo for some time and has been taking part in the activities proposed by Yuki Onlus with perseverance and commitment.
This was her first group experience, in fact, her journey began with the goal of making her more autonomous in daily activities and, thanks to sport, her calm and affectionate nature, and the support of her family, she has not only achieved her goal but has also managed to interact more and more with others.
Angela loves music and dancing, and always participates with great enthusiasm in activities, through which she is able to express her emotions, overcome her fears and the psychophysical limitations caused by her pathology.
Over time, he has chosen to get involved and actively participate in the various sporting proposals presented, receiving unexpected positive feedback from his companions.
This involvement, especially during team activities, has allowed her to feel calmer and live her relationship with her teammates more serenely, building good friendships.
A heartfelt THANK YOU to all Fondazione Milan supporters who allow boys and girls to discover their hidden abilities through sporting activity.
Join the team, sport changes lives!