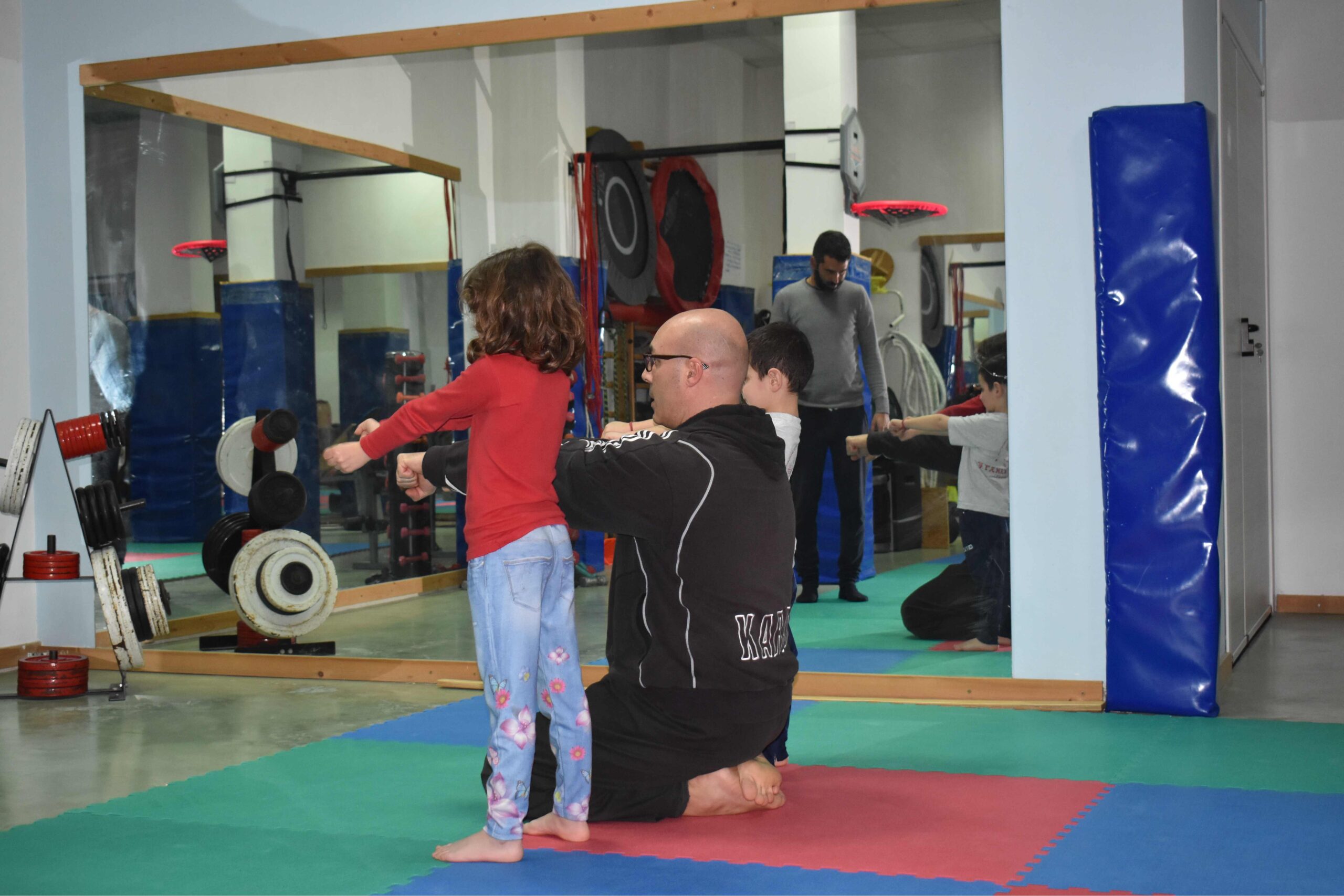 Francesca's greatest passion : Karate
Francesca is an 8 year old girl, very sunny and full of life, intelligent, she likes painting and her greatest passion is Karate. She has a global developmental delay.
Despite this, Francesca is very responsible and selfless, always taking care of the little ones or those in need of help. She often tells the operators during training what difficulties she encounters in her daily life. This is especially the case in the restitution, which is the final phase in which the practitioner and the child talk about the training and any problems that have arisen.
For her, sport is very important in order to increase her self-esteem and confidence in herself and in others. Thanks to the Sport for All project, Francesca is able to achieve all this by dedicating herself to the sport she loves.
Would you like to support Francesca? By making a donation you can help her and all the other young people who are part of the project, which enables disabled children to take part in sports in inclusive contexts.
Let's be a team, you too can support Francesca!